Group Functions
Since 1975, Zorro's Steakhouse has hosted thousands of corporate and business functions, family events, christenings, and small weddings.
With our friendly and professional staff, top-quality food, and portions, we have made these events successful on all accounts.
We pride ourselves on making these events special for our clients, as many of them look to Zorro's Steakhouse for all their special event needs. Why not let Zorro's Steakhouse make your next special event or party a most memorable experience.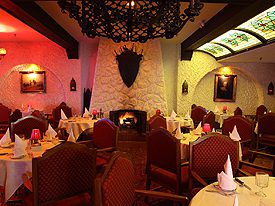 (!) Capacity of parties varies on the availability of space. Please contact the management for more details.
On-site Ceremonies:
Yes
Wheelchair Access:
Yes
Free Parking:
Yes
Total Seating Capacity:
180
Private Dining Capacity:
85
Catering:
No